Component "Breadcrumbs" is not defined.
Solving all your flooring challenges with one complete solution is now possible with EcoFlex ONE. This state-of-the-art backing system combines with the advanced engineering of Duracolor© Tricor fiber to deliver modular carpet that leads the industry in durability, cleanability, performance, and sustainability.
EcoFlex ONE is an advanced flooring solution that improves every aspect of comfort and acoustics while eliminating moisture testing—all with a lighter environmental footprint that is Beyond Carbon Neutral. Tested, proven, and certified, EcoFlex ONE is the holistic solution for human-centric environments.
EcoFlex ONE gets it done.
Noise in a space can have a range of negative impacts, from reducing productivity at work, to preventing students from understanding their teacher, to increasing stress in healthcare patients and senior living residents.
EcoFlex ONE helps you control and improve the acoustics in your spaces, actively reducing both in-room and structure-borne noise. The integrated cushion absorbs more sound and prevents its transmission to adjacent rooms.
By giving occupants a quieter environment, you're helping to boost concentration, improve speech intelligibility, and promote wellness, delivering a calmer, more supportive experience in your spaces.
High-moisture concrete slabs are a common condition in today's buildings, often requiring costly mitigation and delaying occupancy. Likewise, slabs with existing adhesives often require the added time and expense of adhesive removal to prevent flooring failure.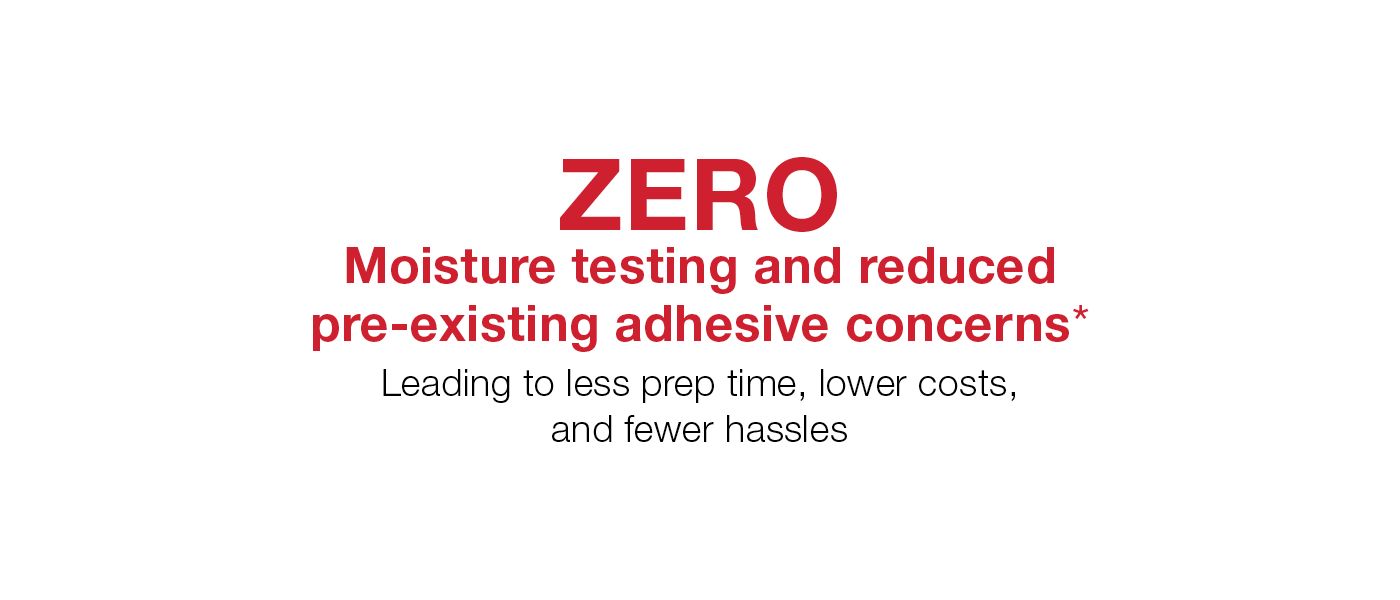 EcoFlex ONE removes concerns related to subfloor moisture and old adhesive residue, allowing installation on high-moisture slabs and over existing adhesives. EcoFlex ONE can even be installed without any moisture testing, provided there are no visible signs of moisture.