Abstract Artistry
Art is more than self-expression; it is a dialogue. With Abstract Artistry, we put two artists' styles into conversation, creating a visual dialogue of their unique aesthetics to inspire and support your own design expressions.

Abstract Artistry was developed from the work of artists Eve Hennessa and Marc, both of whom are part of the ArtLifting community. ArtLifting is a platform that highlights artists who are often excluded from the contemporary art market due to housing insecurity or disabilities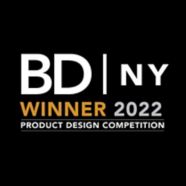 In Partnership with ArtLifting
As part of our Better Together Initiative, we are partnering with ArtLifting to champion artists who are impacted by housing insecurity or disabilities. ArtLifting provides a platform and creates opportunities for these underrepresented artists to amplify their voices and participate in the contemporary art market.