Infuse 022: Mary Champaneri
February 22, 2023 2:59 pm
How long have you been working in the Industry?
I have been designing carpets for over 12 years. I had previously worked for Durkan in 2002 for about nine years as an independent contractor; I collaborated with the local sales team and the clientele in Las Vegas, overseeing all of their design needs, and also created design collections for the company. I am happy to have rejoined the Durkan design team as of March 2020.

What territory do you currently cover?
Las Vegas, Nevada

What is your earliest memory that motivated you to pursue a design career?
My main inspiration comes from my family's deeply rooted background in the art of rug design and weaving. My grandfather was a talented artist and rug designer, and my grandmother would hand-weave the rugs. They have several pieces currently displayed in museums. My father is an antique rug expert, and my parents have been in the rug business for over 50 years. Growing up as a child, I was exposed to the beauty and artistry of rug design from a very young age, and these influences have led me to discover my passion for art and design. To have the opportunity to design carpet as a career is a sentimental and special privilege.

What's been your design process when you develop this Infuse collection for Durkan?
I wanted to create juxtaposition in this collection by combining soft, organic, watercolor-like florals integrated with abstracted, sharp, geometric shapes. The emphasis is on the orchid flower, which symbolizes elegance and beauty, while the fragmented surfaces and sharp edges illustrate the meaning of "beauty in imperfection."

When you are short on inspiration how do you reenergize; where do you go for inspiration?
​​​​​​​I like to exercise or go for a walk. It helps clear my mind and make room for creativity. I find inspiration from architecture, nature and all forms of art.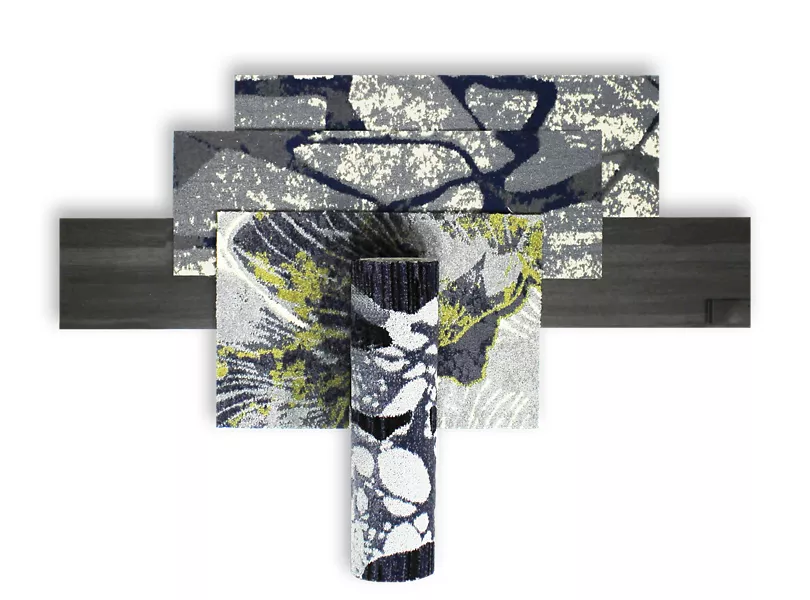 Infuse 020: Nathan Voirol
Infuse 019: Killian Hlava
Data Tide: Royce Epstein & Stacey Gerbman
Immerse yourself in the Data Tide Inspiration behind river and information tides.
Relaxing Floors: Fractals
Discover a stress reductive path to design with Relaxing Floors and Fractal Design
Sign Up To Our Newsletter