Honoring Women's History Month 2022
How Women Support Other Women at Mohawk Group
As Women's History Month comes to a close, we are excited to honor some of the exceptional women in our company. Mohawk is made up of many accomplished women who we are proud to call colleagues. Below are just a few:
Andi Tisor, Hospitality Account Executive
Rhiannon Adams, SVP of Core Commercial Markets
Royce Epstein, A&D Design Director
Join us in celebrating them and their accomplishments, as well as the greater accomplishments of women who break barriers at Mohawk and across the workforce.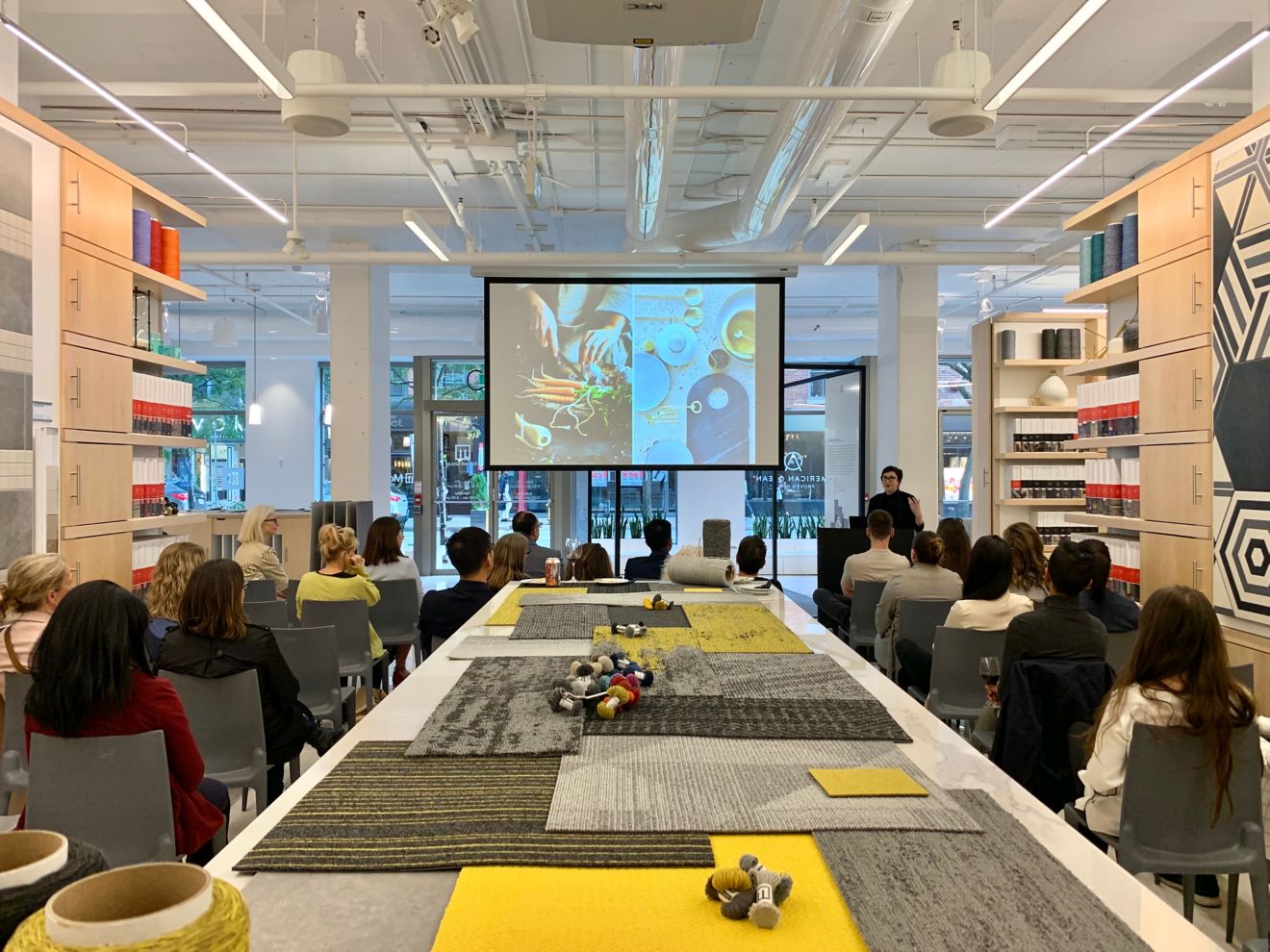 What barriers do you see / have you broken during your time in the industry?
AT: I went to school for Interior Design. I practiced for 7 years, and then got into project management & sales. I have worked both as a manufacturer's representative, a General Contractor Project Manager, and a Flooring Dealer Commercial Sales Manager. All my roles have given me opportunities to see different sides of the industry as well as different perspectives. Being able to work with and understand what is needed from start to finish of a project, has helped me to be able to offer solutions, when there are issues. I can talk to and go onto a job site with installers, and work through challenges that may arise. You have to be willing to get in and work with your team. Good teamwork always helps!!
RA: My first sales leadership role was a breakthrough as I was the youngest female to be promoted to RVP with the commercial furniture company I was employed with at that time. Prior to joining Mohawk Group, I was the first female head of sales in the flooring industry. Both roles were a challenge for me at the time and taught me a lot about leadership. I am humbled and grateful to work in our industry, it's fast paced, competitive and ever changing.
RE: There are a lot of barriers for women in all aspects of work and life. I would like to see more equity and opportunity for women in more leadership roles, especially at the executive level, and especially women of color. At Mohawk, I don't feel as if I have broken any big barriers yet, but I do feel privileged to have the platform that I do as part of my role to educate myself and others about cultural issues and how they affect design and our A&D community. I take that responsibility seriously and it's a big theme in my life and work.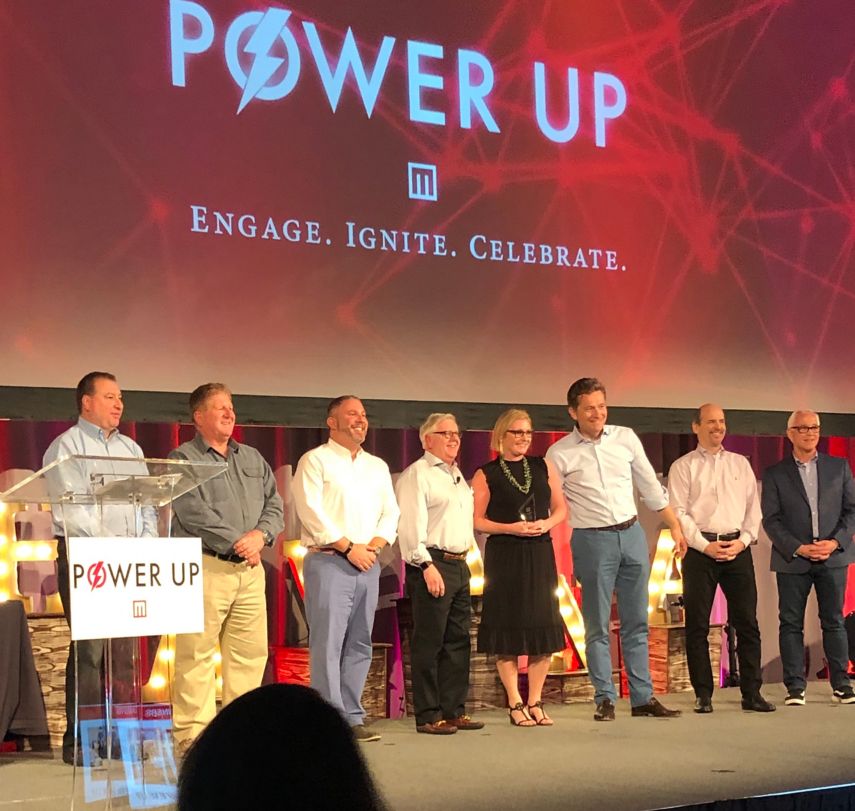 What are your personal metrics for success?
AT: I have had this conversation with a few people, as money is not necessarily the first thing that motivates me…not exactly what management wants to hear from their sales team. My metric is really customer relationships. I invest in the relationship, the sales will come. But I value the trust that comes from a client or team member, that continues to choose to work with me. That makes me feel successful!
RA: I have 3 measures of success. Customer loyalty, employee retention and driving the results the organization needs us to produce. The former 2 create the latter. Fostering loyal customer relationships is the secret sauce and, in our industry, this is done through the hard work and persistence of our wonderful field sales organization coupled with our indoors teams that support the sales team when the order is received and processed. When we retain our best and brightest people, our customers are in turn delighted with the experience they come to count on in our business interactions and this creates an incredibly strong bond that generates consistent high-performing results.
RE: Work ethic is huge for me, as well as a commitment to participating in the design industry. For me, work and life are one thing, because I enjoy what I do and love my community, so I have committed decades to this lifestyle. I am also curious about the world and want to learn as much as I can, all the time. This curiosity drives me and my life's work. When I look back on my career, I would prefer to have memories about the cool things I did, the amazing relationships I have, and all great work that was generated that made a positive impact on the world. That is success to me.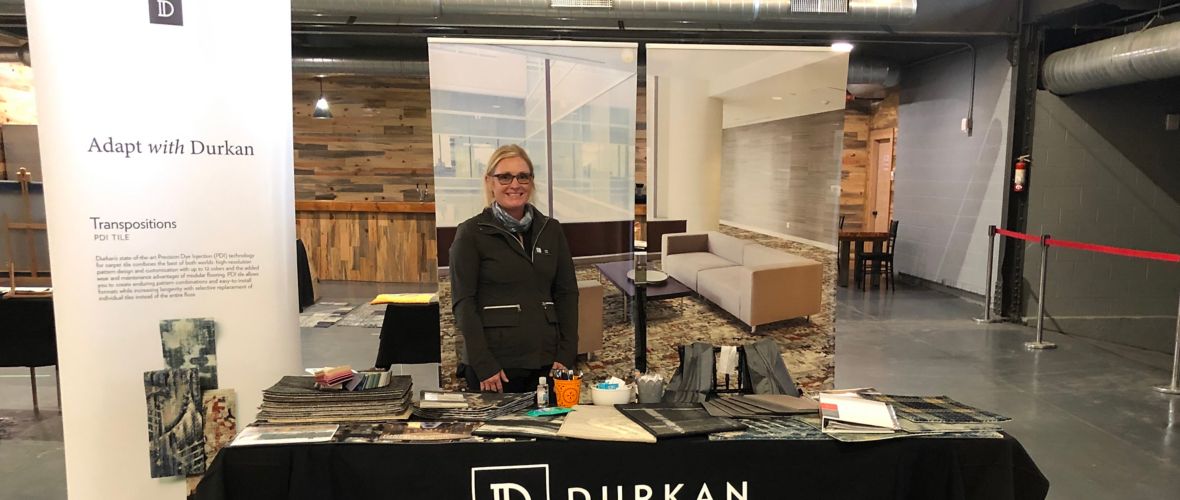 Tell us about a woman you look up to and why.
AT: I met Cynthia Katafiasz (Kansas City) in the summer of 2001. She was an RVP at the time, and she hired me to cover the great state of Wisconsin. Cynthia was wicked smart, very professional, understood the industry, and knew and pushed to think out-side-the-box! Cynthia was meticulous, and always put in 110% to her work/clients. She was passionate and compassionate, and adventurous. She was the energizer bunny and was the life of the party. Her energy was contagious. Many of the forms I use, and organizational systems I have mirrored, have come from her. She was always available for a call, and to talk through an issue, or concern, to help work through to a solution.
RA: My mother is the gold standard. I admire her tremendously and appreciate her influence throughout my life. As a young girl, my mom taught me and my sister we can achieve anything we put our minds too. With hard work, determination, and good old-fashioned perseverance anything is possible. She raised us to be thoughtful, compassionate, and strong. She is a woman of faith, mother of 3, retired operating room nurse, master gardener, country western line dancer, grandmother to 8 and all-around light in all our lives. I aspire to be like her every day and am forever grateful for the way she leads by example and continues to inspire all those whose lives she touches.
RE: Throughout my career, I have looked up to so many women designers who, despite many obstacles, just keep on going because they believe that design can make the world better. I will start with Jackie Dettmar, who has been a trailblazer in the carpet and flooring industry, always pushing for design excellence, sustainability, and humanity in everything we do at Mohawk. I look up to many of my colleagues and friends in the industry, who inspire me daily with their curiosity and fierce love of design and culture (Verda Alexander, Susan Chang, Rebekah Matheny, Lynne Willis, Pier Derrickson, Grace Jeffers, and on and on). I am in awe of my friend Monika Bullette, who makes art and music every day and makes it look easy. And from history, I look up to all the women of the Bauhaus, who put up with incredible sexism under a looming war to be makers and creators, forging a new design language that we still use and reference today.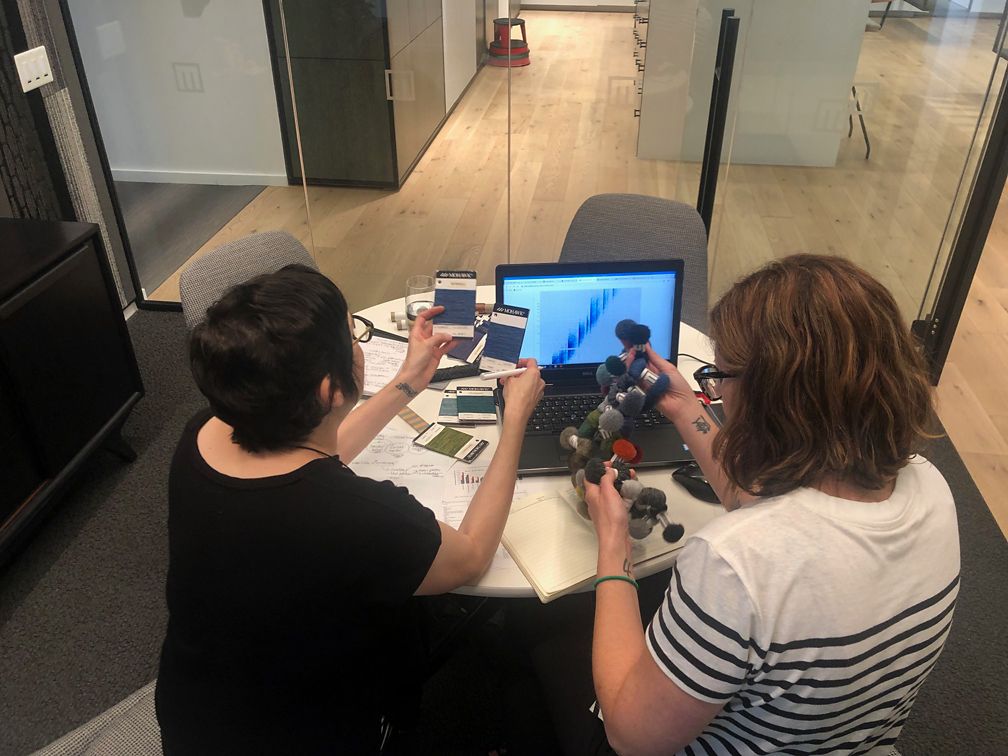 How women can support other women in this industry?
AT: This is an industry full of smart and intelligent women. I have enjoyed my 20+ years in the design community working with amazing talent. This industry has incredible people to continue to support and encourage. Fortunately, we are supported by leaders and talent throughout. The most important thing is to be kind. Just continue to support and encourage!
RA: I have benefited from other women whom I admire supporting me over the years through friendship, mentorship, and sponsorship. I have been very fortunate to work for and amongst some of the most talented women in the entire building products industry. Good goes around so supporting one another is very simple. Look for ways to support each other in the day to day. These small interactions and moments of exchange and support amount to catapulting other women into career opportunities they may have otherwise felt out of reach.
RE: It is important to foster community and connection, and I feel that we need to engage in this work as best we can. Personally, I enjoy teaching and mentoring younger women, and just being a good resource for everyone I meet. I also love collaborating with other women, we always lift each other up and help each other to shine brighter. I want to take this opportunity to thank any of the women in my career who have supported me along the way (and there were some men too), and now I am trying to pay it forward.
Thinkwell Design x Mohawk Group at the USA Pavilion Expo
Mohawk Group is pleased to have been included in the USA Pavilion at Expo 2020 Dubai, designed by Thinkwell Group in Los Angeles.
Shine On Tiny Diamond
In honor of Black History Month, we want to introduce you to Larothea Diamond, known to all as Tiny. Contrary to her name, she is indeed larger than life with her warm personality and has a positive impact on everyone she meets.
Pantone 2022 Color of the Year
Pantone launches their 2022 Color of the Year: Very Peri (17-3938).
Jacquelin Quarles-McCoy
In honor of Black History Month, we want to introduce you to Jacquelin Quarles-McCoy, Director of Interiors for the Morehouse School of Medicine (MSM) in Atlanta. MSM is one of two historically black medical schools established in the twentieth century.
Sign Up To Our Newsletter